4 Foolproof Ways To Crack The Perfect Egg
4 Foolproof Ways To Crack The Perfect Egg
Hands up if there's nothing worse than picking out egg shells (both ours are raised). So what can you do about it? Well, we've assembled the pick of the bunch when it comes to foolproof ways to crack the perfect egg.
Ready to get cracking? (Sorry, we couldn't help it..) Because if you want to make an omelette, you gotta crack some eggs.
1. Crack On A Hard Surface
When tapping an egg against the edge of your bowl, you often crack both the shell and the protective membrane separating the shell and yolk – leading to bits of shell falling in the bowl. That's not desirable, or hygienic.
To avoid the annoying scoop up, start by holding your egg in one hand and tapping it on a hard surface (like a chopping board or benchtop) until you see a vertical crack appear. Then gently use your fingers to separate the two halves of the shell and pour the whites and yolks into your bowl.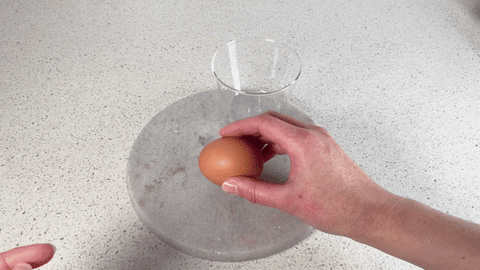 2. Crack In The Centre
The rim of your bowl is never the best bet for getting that perfect egg crack, but if that's all you've got, you want to make the best of it.
In this case, aim to crack your egg as close to its centre as possible. That way you can use your fingers to create a clean split, separating the two halves with as few shell remnants as possible.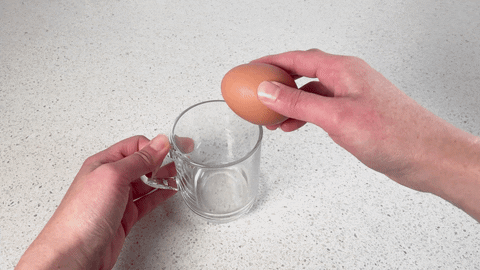 3. Crack By Smacking Two Eggs Together
This one's simple and looks impressive. Hold an egg in each hand. Then aiming for the middle band of the eggs, tap them together. Presto. You'll have one perfectly cracked egg.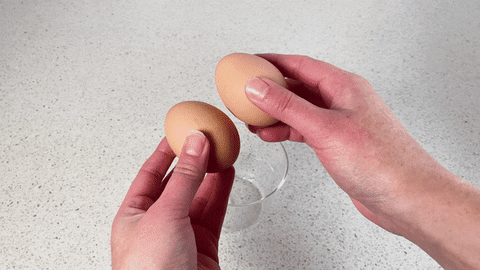 4. Crack With One Hand
This one's popular among the pros because it's great for when you need to crack a lot of eggs fast. But it ain't easy – so practice makes perfect.
Use your dominant hand's pinky and ring fingers to grip the bottom of the egg – before whacking it on a hard surface. Then simply use your thumb, pointer, and middle fingers to lift off the top.
If you're feeling particularly advanced, you could smash-and-bash with an egg in each hand.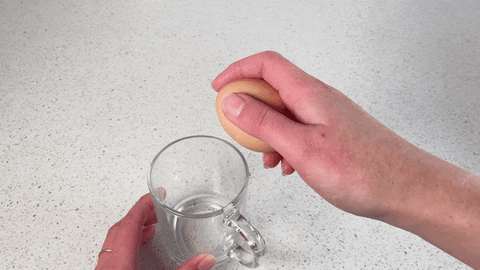 At the end of the day, there's no right or wrong way to crack your eggs. Practice which method works best for you in prepping your next delicious serving of eggs.