5 Cracking Tips To Peel Hard-Boiled Eggs
5 Cracking Tips To Peel Hard-Boiled Eggs
It's true, the humble hard-boiled egg is often overlooked for flashier egg varieties like scrambled or poached. But when cooked correctly, they make for a nutritious and delicious salad topper, scrumptious side dish or handy healthy snack.

And silly as it sounds the fact of the matter is, many people (us included) struggle when it comes to peeling an egg.

So if you're looking for some hard-boiled egg hacks, you've come to the right place. We'll be honest and say we didn't just wake up one day to find these methods all laid out. It's been a lot of trying (sometimes failing) countless means, in an epic attempt to serve you up the easiest ways to peel eggs – every time.

Of course, don't get too eggcited. Start with hard-boiling your eggs to perfection first.
1. Bowlin'
Fill a medium-size bowl with room-temperature water. Working one egg at a time, submerge the eggs in water and crack against the side or bottom of the bowl. From there, you'll be simply able to slip off the shell.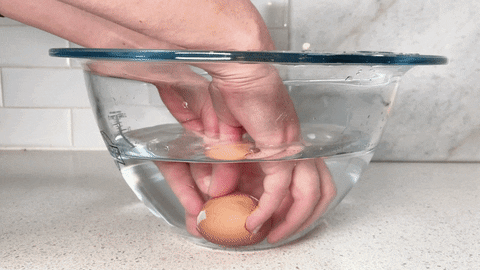 2. Rollin'
Gently tap your egg on the benchtop, then roll across the surface while applying gentle pressure with your palm. This will create lots of little fractures all over the shell – pulling the shell away from the clingy membrane. Then just peel and pick away the egg shells.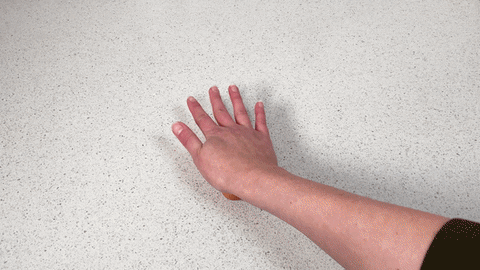 3. Shakin'
This was taught to us by our friend Warren Mendes. Pop your hard-boiled egg in a glass container. Then fill with cold water and put the lid on. From here, simply give it a good old shake. The egg should crack and start to release from its shell like a snake shedding its skin.
4. Blowin'
Tap the pointy end of your egg on the edge of your hard surface and peel off the small amount of cracked shell. Do the same at the base of your egg, to reveal a slightly larger hole. Then simply blow firmly at the top of the egg, forcing your hard-boiled egg straight from its shell jacket.
5. Bakin'
Not so much a peeling hack but more a tiny step to add to your boiling process. Once your water is boiling, sprinkle in a teaspoon of baking soda. Baking soda raises the levels of alkaline in the water, loosening the egg whites from inside the shell.

There you have it folks. Now it's your turn. Be brave. Branch out. And get peeling.